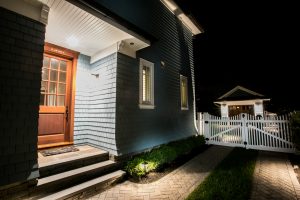 Oakhurst, NJ may be small, but its homes make a big impression! At Jersey Landscaping, LLC we have the skills and the experience to make your Oakhurst, NJ home stand out from the crowd. Our fully licensed and insured team of landscape designers and contractors has been helping homeowners for more than 40 years. From rock water falls to outdoor kitchens – and everything in between – Jersey Landscaping has the good to make your home spectacular.

Landscaping Services Offered in Oakhurst, New Jersey
Jersey Landscaping offers a variety of services and landscaping projects that are just perfect for Oakhurst, New Jersey homeowners. We're your one stop shop for:
Property maintenance. A well-maintained property is a valuable property. We handle everything from foundation plantings to irrigation system installation to pruning your shrubs.
Custom landscape design. The beautiful thing about home in Oakhurst, New Jersey is that each one looks a little bit different. We can help your home stand out even more with our custom landscape designs. We work with the size and shape of your yard to create a landscape that works with your style.
Outdoor kitchens and fireplaces. At Jersey Landscaping, we create cozy, intimate spaces around fire pits as well as outdoor eating and seating areas for custom kitchens. Now you never have to leave your guests unattended again!
Retaining walls. Natural stone retaining walls protect your property, and add depth and dimension to every yard. By using locally sourced bluestone, we save you money and time by creating walls that are built to withstand the elements.
Decks and patios. Want a new look for your pool? Need a bigger space to entertain? Jersey landscaping can build gorgeous stone, brick and concrete patios that are right for you.
Outdoor lighting systems. The right outdoor lights add a touch of flair, but they also serve an important function: they keep walkways safe for evening visitors and deter criminals for vandalizing your home.
Walkways and pavers. Keep your grass green and your guests on the right path with brick and concrete pavers. Your Oakhurst landscaper can design a pathway that fits with the style of your home.
Additional Commercial Services:
Jersey Landscaping has worked with local Ocean Township businesses for over four decades. We offer our commercial clients:
Property maintenance services
Irrigation system installation
Landscape create and design
Snow plowing
At Jersey Landscaping LLC, we use the highest quality products and offer the highest quality service. To speak with an Oakhurst landscaper please call 732.462.4289, or fill out our request a quote form. Experience the difference experience makes with Jersey Landscaping!