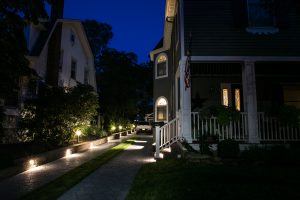 Did you know how much landscape lighting design can accentuate the beauty of your home or commercial property? Not only that, professional landscape lighting can increase the safety of your property as well. If you're considering lighting up your property for any reason at all, it's time to call the professionals—Jersey Landscaping.

Meet New Jersey's Top Landscape Lighting Contractor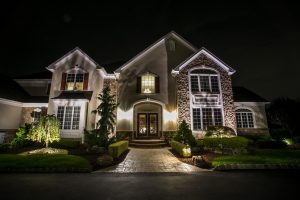 As the area's most renowned landscape lighting contractor, Jersey Landscaping will help you create just the look you want, from subdued hues around shrubbery to brightly lit walkways and driveways.
If energy conservation is on your mind, our low-voltage landscape lighting installation options can provide optimal lighting while remaining both cost-efficient and energy conscious. We're the professional landscape lighting company you can trust to give you the lighting you need and the ambiance you want—no matter how big or small your property is.
Professional Landscape Lighting – Security Solutions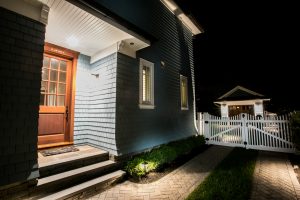 If you're considering security lighting for insurance purposes or just for the peace of mind you get from knowing that your family is safe at home, Jersey Landscaping is the only landscape lighting contractor you need to call. Our security lighting designs provide maximum visibility while remaining discreet and energy efficient.
Plus, we live here too, together with our families and loved ones, and we know first-hand how our landscape lighting installations have helped to make our families and the families of our valued customers feel safe and secure. We guarantee that you won't find another NJ landscape lighting design company that's as conscientious and cost-effective as we are. 
Call Jersey Landscaping Today
So why wait to have the secure, beautifully illuminated home or commercial property you've always wanted? We're the landscape lighting contractor you can trust to create a gorgeous design that keeps you safe, too.
Contact us today for more information or to get a FREE ESTIMATE, fill out our request a quote form or call us at 732-462-4289.