Professional Outdoor Lighting in New Jersey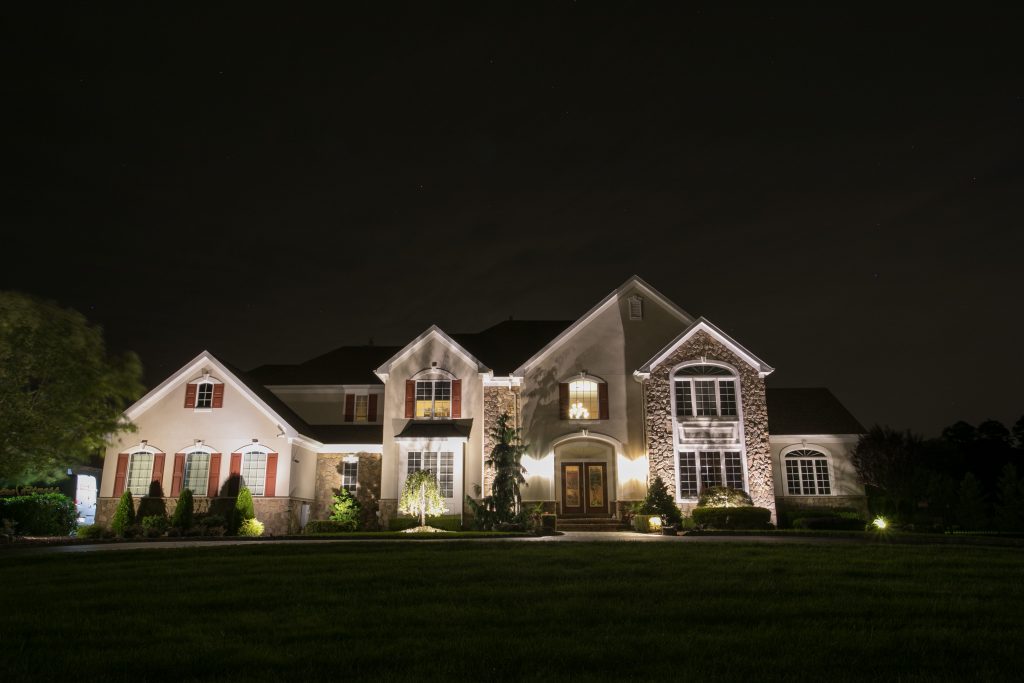 Low voltage, professional outdoor lighting will do for your home at night what attentive landscaping does during the day. It adds both security and ambiance to your property. By accenting specific elements in your design, low voltage landscape lighting can produce a sophisticated atmosphere for your property.

At Jersey Landscaping, LLC we offer more than 40 years of experience creating outdoor spaces that are not only beautiful, but functional as well. Our outdoor lighting designers will create an artistic vision of nighttime illumination and mood to complement your garden and accentuate your home. Imagine working late or coming home during evening hours to experience a landscape that comes alive after dark. With professional outdoor lighting services from Jersey Landscaping, you can turn a nice space into a spectacular one.
Recommendations from a Trusted Outdoor Lighting Designer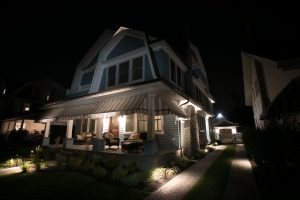 Landscape lighting installation can be a complicated process. Which lights will work best? What spaces should be lit? An outdoor lighting designer from Jersey Landscaping is prepared to answer your questions, and make recommendations based on the size of your space — and the size of your budget. Learn more about our wide variety of outdoor lighting for NJ homeowners.
Landscape Lighting – Professional outdoor lighting can provide the security solutions you need.
Low Voltage Landscape Lighting – Find out about our money-saving, environmentally-friendly, low voltage outdoor lighting for NJ homes, which enhances your new or existing landscape design.
Outdoor Spaces Lighting – Illuminate your outdoor spaces with creative outdoor landscape lighting options for patios, deck and pool areas.
Decorative Outdoor Lighting – Enhance the beauty and character of your home by working with an outdoor lighting designer.
Outdoor Lantern Lights – Add color, patterns and character to your landscape design with outdoor lantern lights.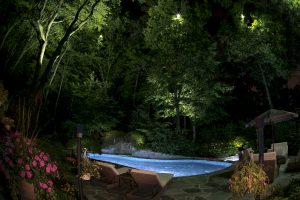 Looking to light up your outdoor spaces? Jersey Landscaping, LLC can help! To discuss landscape lighting installation with a fully insured and licensed contractor, or to get a FREE ESTIMATE, fill out our request web form or call us at 732-462-4289.