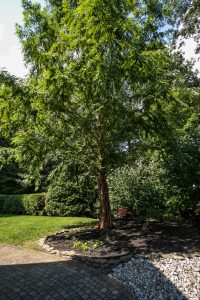 Our Commercial Property Maintenance programs include an extraordinary attention to detail and quality service from our professional staff. Jersey Landscaping, LLC maintains office plazas, strip malls, apartment complexes, 55 and older communities, condo complexes, banks, churches, temples, and corporate centers. Our meticulous management style is what has made our business thrive in the highly competitive commercial market.

Commercial Property Maintenance
We understand the value of 'curb appeal' and we strive to ensure that your property is always looking its best. Our commercial property maintenance extends from Spring planting to Fall clean up. We will cultivate the landscape on your acreage, watching over existing perennials and planting new annuals so that you can relax knowing your commercial property is in good hands.
The Benefits of Commercial Landscaping – Learn how commercial landscaping can help grow your business!
Commercial Landscaping Services – Read our ideas on how to improve your business outside spaces.
The Benefits of Regularly Scheduled Commercial Landscaping Services in NJ – Learn how commercial landscaping can help grow your business!
For more information on our Commercial Property Maintenance or to get a FREE ESTIMATE, fill out our request a quote form or call us at 732-462-4289.