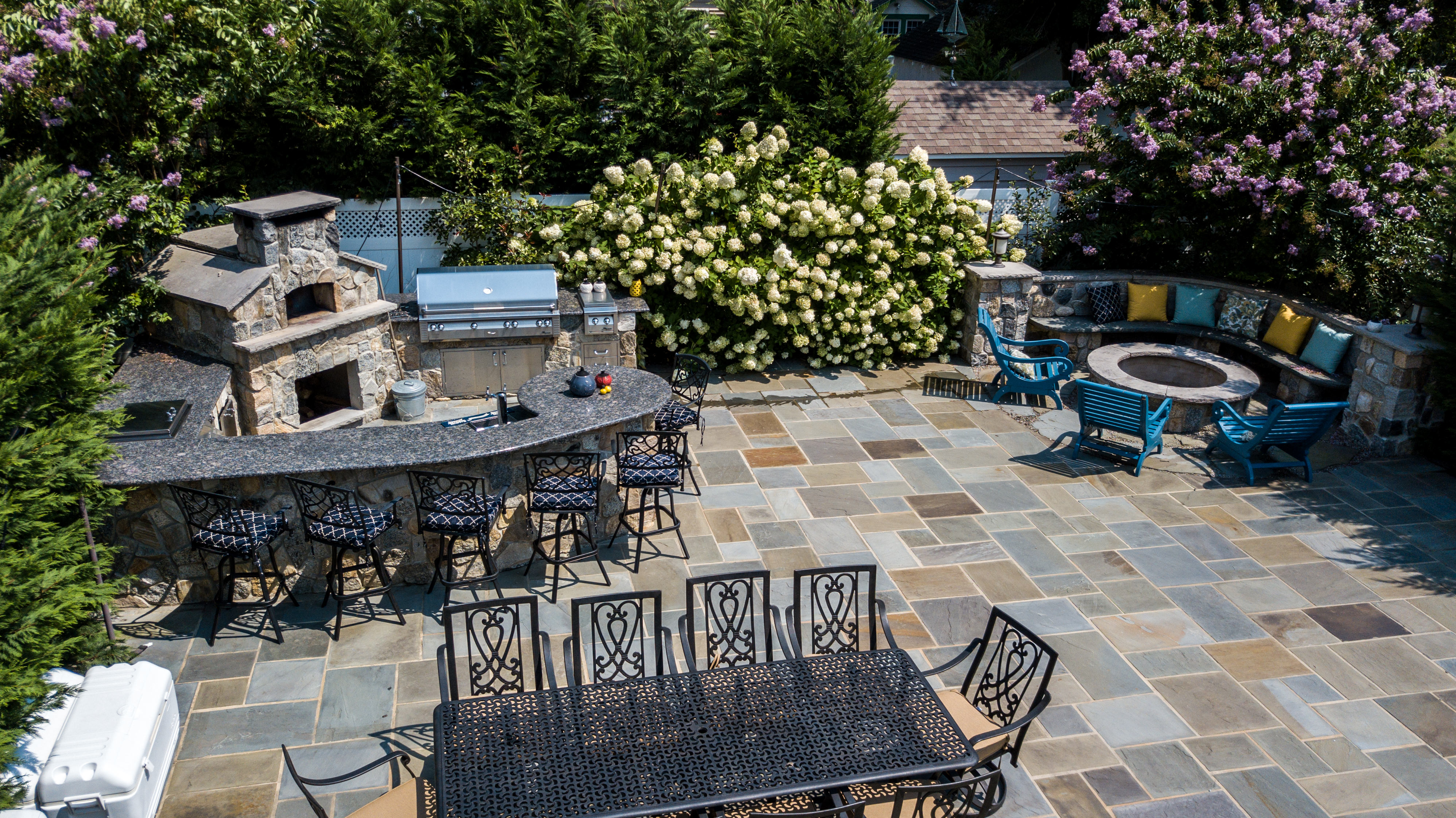 Outdoor Kitchens – If you have a love of entertaining, an outdoor kitchen is the way to impress. Our hardscape professional will present efficient and stylish outdoor kitchen layout options in a variety of textures and colors to suit your needs.
Firepits– Whether you are looking to harness the warmth & light of an open fire with an outdoor fireplace or enjoy firepit cooking in your own backyard with an outdoor kitchen, we have the perfect solution for any size outdoor living area.
Outdoor Patios & Living Rooms – True outdoor living in NJ means having a space you can use throughout the year. Master craftsmen will consult with you about the outdoor patio design that would work best with your landscape. There are several materials available to you, such as bluestone, brick and natural stone, so that your plain outdoor patio area becomes a beautiful retreat.
Statuary – Garden statuary, including statues used in outdoor water features, are available to augment your landscaping project. Ask our landscape design project specialist about how to choose the statuary most appealing to your landscape arrangement.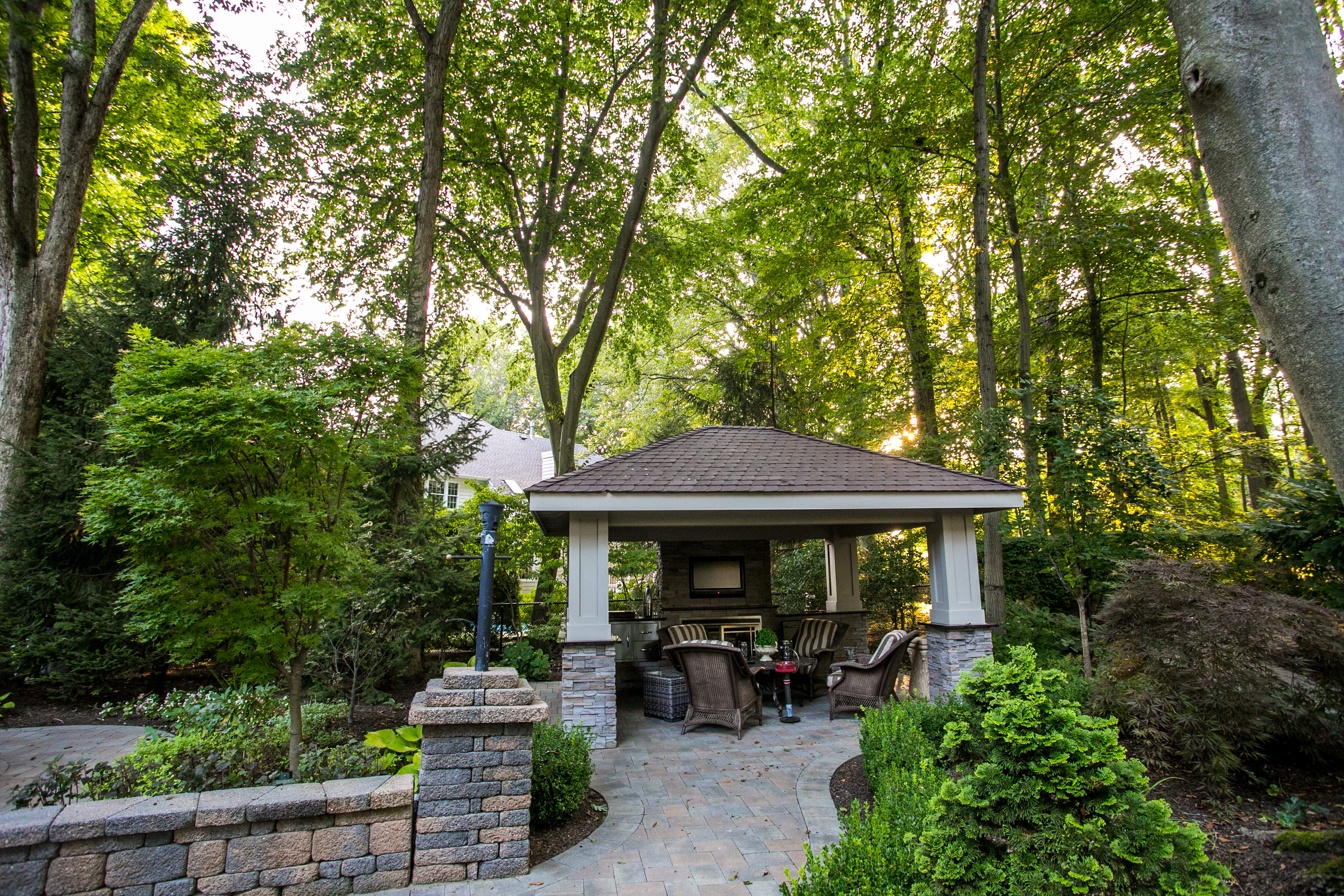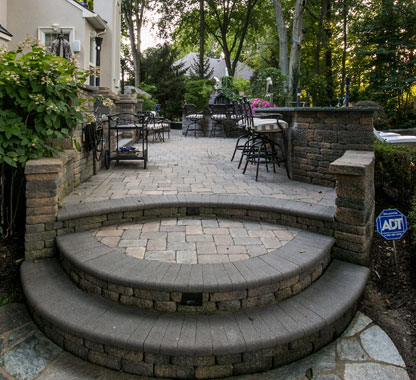 Landscape Architecture – Our Monmouth County landscapers will work with you to transform a simple lawn into an amazing masterpiece that will be a joy to behold. New Jersey Garden Club, here you come!
Natural Steps – In addition to adding to the beauty of your New Jersey residence, our goal is to use the planet friendly materials available to us in nature. Allow us to build your stone patio and natural steps in a design that will welcome visitors to your front door and enhance the ambience of outdoor living in your back yard..
Stone Walls – We can incorporate any style of stone wall to your outdoor space design. Whether it's a retaining wall for structural or draining needs or a decorative stone wall for your flower bed, the staff at Jersey Landscaping, LLC will ensure your stone wall structure will stand the test of time as well as improve the beauty of your outdoor living space.