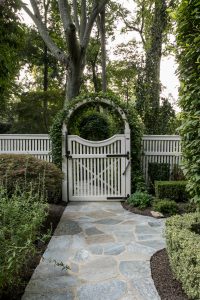 When discussing property landscaping, plants, trees and flowers are all key elements to a successful and sustainable landscape design.  But which elements are right for you? For more than 35 years, Jersey Landscaping,  has been helping people answer that question. Our NJ landscape contractors work with home and business owners to create fresh, new designs that are not only beautiful, but also functional.

Advice from Premier NJ Landscape Contractors
Deciding on what plants will thrive in your soil and climate, discussing the amount of sun your trees will need and the effect they will have on your other landscaping as they grow, and finding out what wild animals inhabit your area are all essential questions that need to be asked when beginning custom Central Jersey landscaping. Plants have specific sun and water requirements that need to be taken into account along with their ability to attract or repel local animal life. Landscaping trees is incredibly important because a sunny garden will die if a tree is placed in the wrong space.  Our NJ landscape contractors analyze what your property's specifications are and then discuss with you what you want your garden to look like in the short and long term before we do any landscaping designs.
Foundation Plantings
The key to sustainable landscape design is foundation plantings. These plants are specifically selected to enhance your home by making it more welcoming and relating it to the surrounding topography.  Our talented team of Central Jersey landscaping architects provides you with a design that includes foundation plantings which not only augment your current landscaping, but provide a wonderful backdrop for future landscaping plants.
We know about the best kinds of landscape design for Monmouth County, NJ homes and businesses. For more information on landscaping with plants, trees and hardscapes, or to get a FREE ESTIMATE, fill out our request a quote form or call us at 732-462-4289.